Coffee Club Augustus
Elke maand weer nieuwe koffies uitproberen met de labroast discoverybox. Deze maand 3 heerlijke koffies van Stooker, Koffieverbond en Lot61!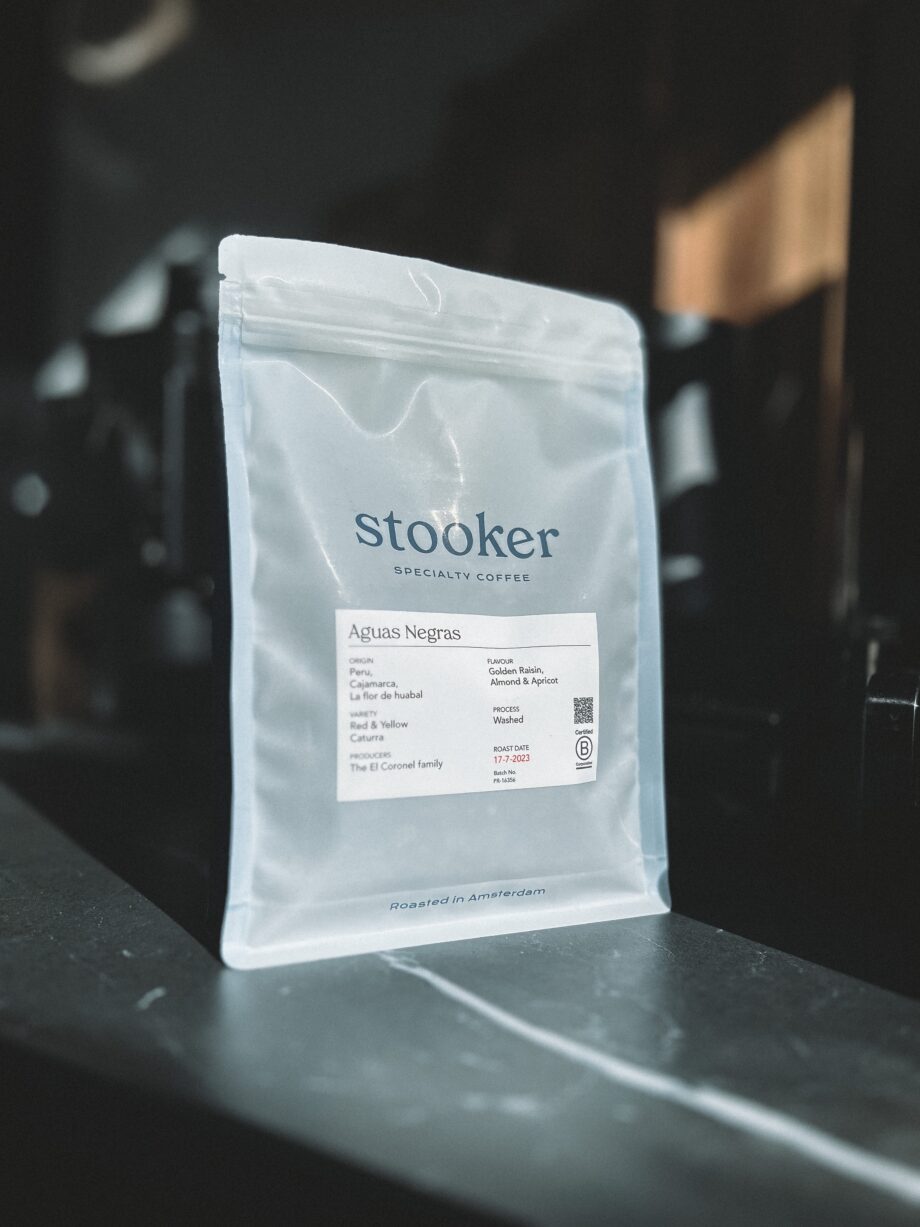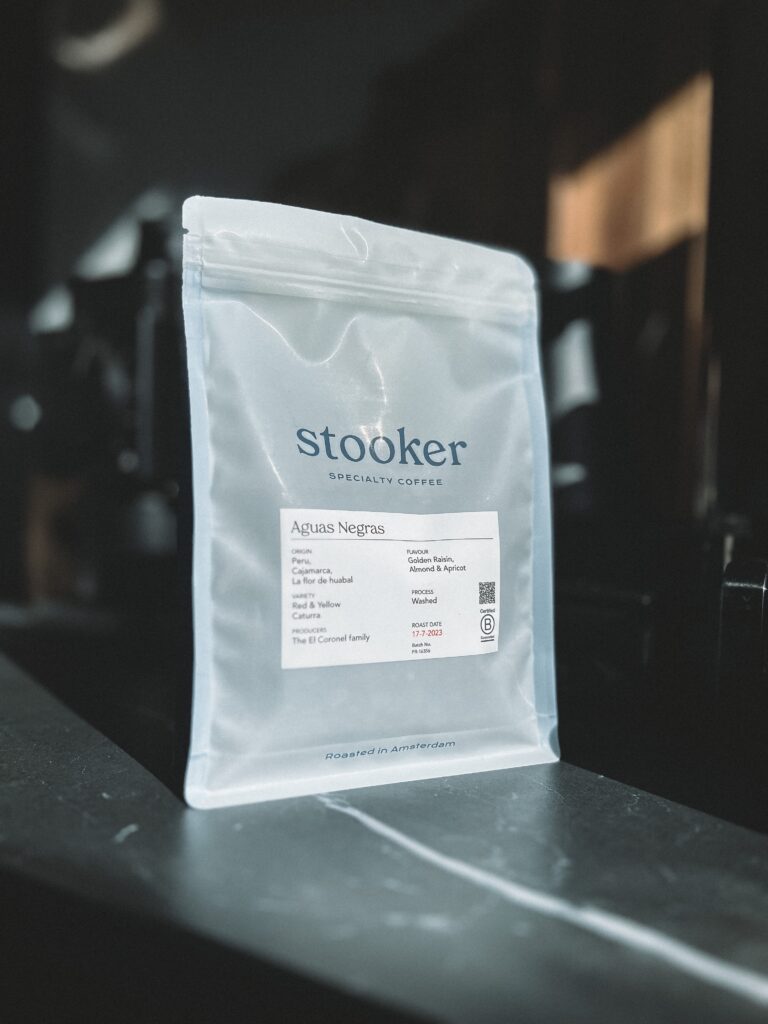 STOOKER SPECIALTY COFFEE
AGUAS NEGRAS
Golden raisins. Almond. Abrikoos.
COUNTRY: PERU
REGION: CAJAMARCA
PROCESSING: WASHED
VARIETY: RED & YELLOW CATURRA
There is a popular saying "Good things come in small packages" and this is true for Huabal, because although the producers do not have large coffee farms, they produce a coffee of the highest quality. This micro-lot is named "Aguas Negras/El Coronel" which refers to the black color of the waters of a local stream and to the last name of the family of producers whohave cultivated this coffee lot:
Elver Coronel Cervera, Manuel Villanueva Coronel, Agustina Villanueva Coronel, Maguito Villanueva Coronel, Vilma Fernandez García.
In the last years, the Cajamarca region has stood out for the quality of its coffees, and within it, the district of Huabal has played a leading role as it has been the cradle of high quality coffees that have been recognized nationally and internationally. This is due to the ideal geographical and climatic characteristics of Huabal and the dedication of its producers to grow coffees with great body, complexity and flavor.
Located in the north of Peru, Huabal rises between 1700 and 2000 meters above sea level, with maximum temperatures that oscillate between 12°C and 22°C. With a rugged geography, Huabal is home to cloudy forests that still prevail today and that play a great role providing water to nearby rivers and streams; and that are the habitat of flora and fauna species, such as monkeys, deer, birds and forest species of economic and conservation importance. All these climatic and geographical conditions make that Huabal coffee acquires great qualities.
It is thanks to your taste for rare specialty coffee that these farmers can make a significant increase on their ordinary earnings, which enables them to develop their land further.
---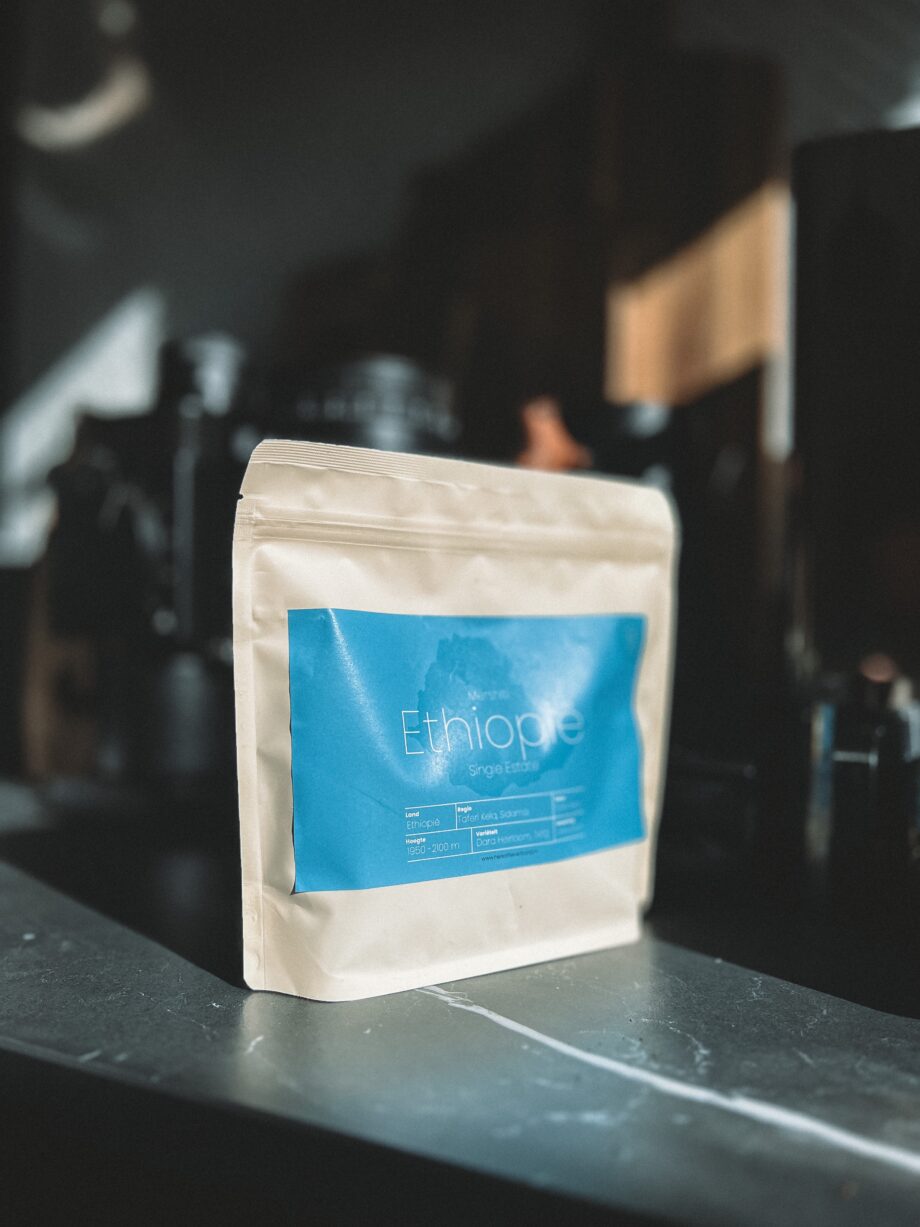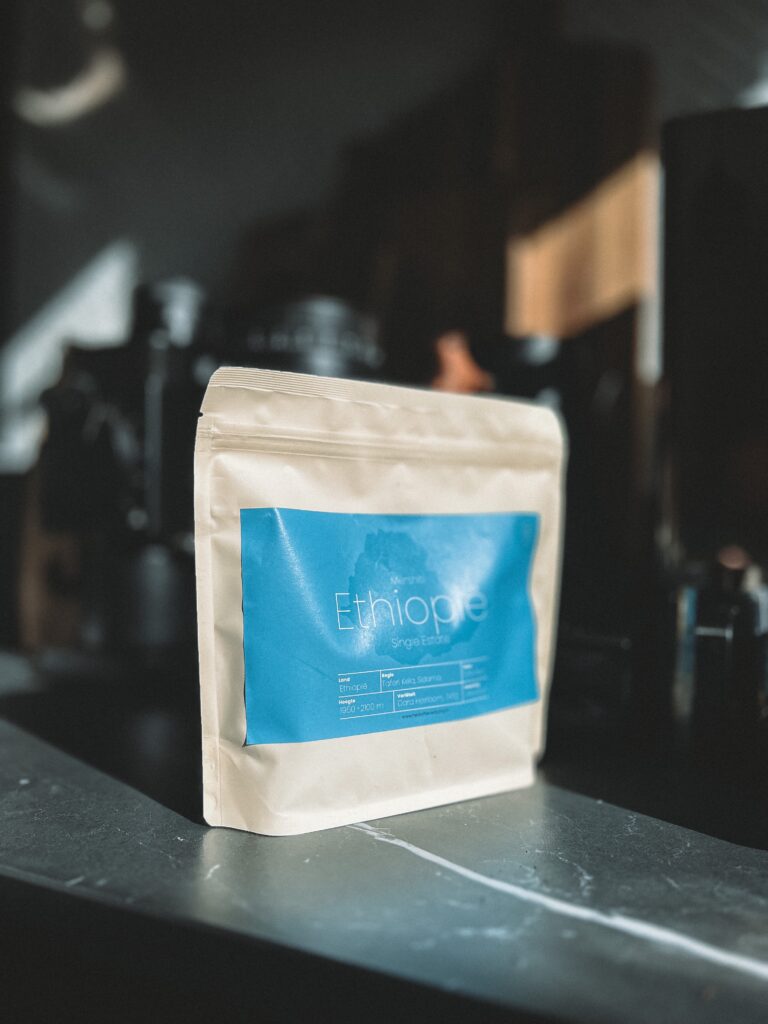 HET KOFFIEVERBOND
MEREHITI
Jasmin. Milky Oolong. Papaya.
COUNTRY: ETHIOPIA
REGION: TAFERI
PROCESSING: WASHED
VARIETY: DEIRA HEIRLOOM
Heading south from Addis Ababa, you will pass the city of Hawassa, the former capital of the SNNPR. This area consists of lowlands at 1300 meters above sea level and green highlands at an average of 2500 meters above sea level, covered with tropical fruit trees and the first coffee trees that you can recognize after only five minutes from Hawassa.
Once in Yirgalem town, you can continue to the more famous Sidamo Bensa coffee zones or follow the road to the green highlands towards the Yirgacheffe region. After 8 kilometers of gravel road from the main road you will find the coffee community of Taferi Kela, which belongs to one of the poorest coffee zones in Ethiopia. About a kilometer away from the small town hall of Taferi Kela you will find our partners' farm, founded by grandparents Syoum and Emame.
Surrounded by green mountain peaks and only two mountains away from the Yirgacheffe region, Bette Buna grows and processes coffee in many ways. Although their farm is located at an altitude of between 1850 and 2000 meters above sea level, the sun can be quite bright during the day. That is why they adjust the work schedules for the well-being of their employees and the right process for their coffee.
---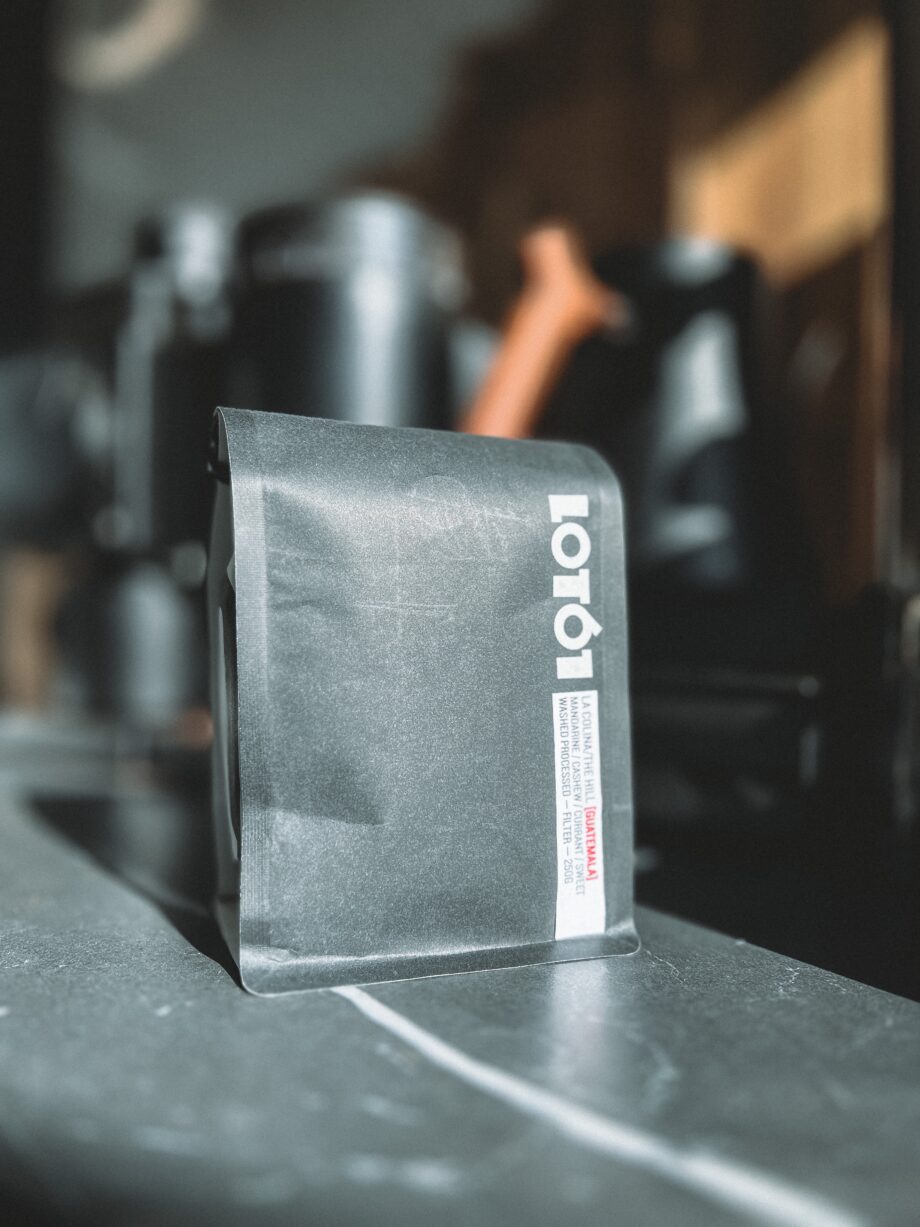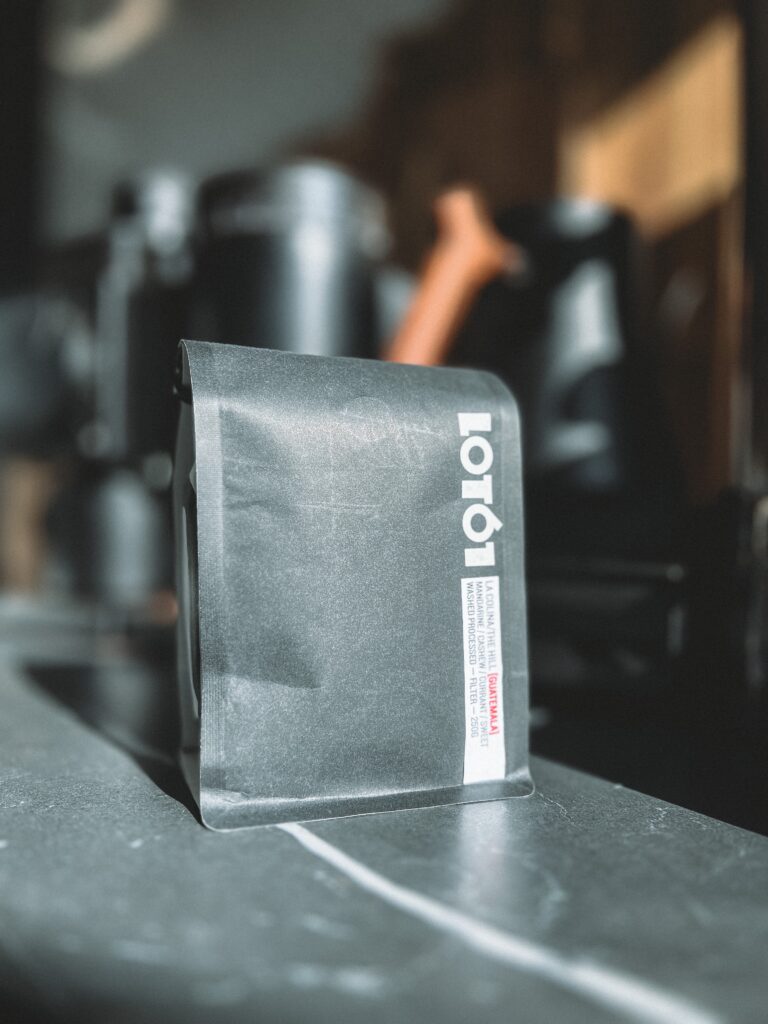 LOT61
LA COLINA/THE HILL
Mandarin. Cashew. Current.
COUNTRY: GUATEMALA
REGION: CHIMALTENANGO
PROCESSING: WASHED
VARIETY: CATURRA
La Colina farm, translated into "The Hill", is called like this because of the elevations of the land and the hill on which it is located.
It was the father of Tony Medina who decided to give the farm this name. He inherited the plot from his father, who distributed his farm as smaller plots among all his children. Initially, Tony planted only basic grains like corn and beans but he also tells that it has always been his dream to have a coffee farm.
In 1991 the first coffee tree was planted. Slowly but steady Tony increased the number of trees and the production. After 25 years Tony concludes that his dream has come true. It taught him that his perseverance has paid off.